Kevin Woodhouse created Yuzz Music as a web presence in the late 1990s to promote his many music-related endeavors, from producing soundtracks, to custom designed loops, to live and studio drum and percussion work. In early 2011, Yuzz Music was revamped to primarily highlight the Interactive Groove Mixer tool. This tool is fun to experiment with and also represents an intriguing intersection between the two seemingly disparate topics of music and organizational communication. Whether by musical instruments in a band, different parts of a single organism (e.g. hands and feet of a drummer or a different instrumentalist), or different employees of a large organization, effective communication within organizational structures is critical for success. The Interactive Groove Mixer allows you to hear the detailed interplay (communication) between any two or more tracks. When the communication is good, i.e., when the rhythmic interplay is just right, the groove works well. Similarly, when an organizationís employees or work teams or divisions or departments are in sync, chances of a better product or service are higher. More information about this intersection will soon be posted here in a paper.

Kevinís Music Background:

Kevin has been drumming for over 30 years. He remembers at age 10 riding his bike with no hands through the woods of his northern New Jersey hometown while banging out, with sticks on his handlebars, a rhumba rhythm he had just learned from his teacher, Frank Marapodi. He also remembers meeting Buddy Rich. And he certainly hasn't forgotten, years later in college, when the late great Stan Getz complimented his drumming.

A philosophy graduate from Stanford University in 1989, Kevin has been drumming professionally around the San Francisco Bay Area and western United States since, playing with bands such as Lane & the Badass Chickenbones, APE, YellowWood Junction, Hand of Kindness, Jamie Clark and the Refractors, Brian Wachhorst, Adamosa International, and Barefoot. With these bands he has shared venues with Santana, Van Morrison, Elvis Costello, Ben Harper, Blondie, Everlast, Mick Taylor, Dave Alvin, Link Wray, Laika and the Cosmonauts and others. He studied under David Garibaldi and, in 1995, took up conga studies with Jorge Bermudez and tabla studies with Tim Witter.

In the mid-90s, Kevin began exploring the depths of MIDI programming, loop production and sound design, and has provided services to E-mu Systems and Creative, Inc. designing loops for their Sound Libraries, groove content for their Planet Earth sound module, and his own collection of groove loops and MIDI sequences that sold as SoundFonts. Hear a variety of examples at Yuzz Music Loop Design.

Kevin has also garnered numerous drum and percussion credits on film and commercial soundtracks for Miramax, Tristar, Electronic Arts, IBM, Levis, Isuzu, and others. See the Yuzz Music Client List for a complete listing. In addition, Kevin has composed and produced soundtracks himself, combining his talents with other topcomposers and musicians. Hear a variety of examples at Yuzz Music Soundtracks.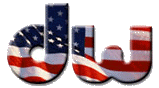 As a member of the DW Artist Roster, Kevin endorses Drum Workshop drums, pedals and hardware. Click here to learn more about DW Drums.